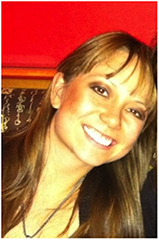 I was introduced to Wellness Associates by a friend who raved about how awesome her colonic was with Carolyn. My friend had clearer skin, more energy, no more tummy issues or bloating, and she kept bragging about how great she felt. I wanted/needed that too! I started seeing Carolyn over 7 years ago and I immediately loved her and felt right at home. She has a wonderful, positive energy and a very clean, comfortable office. I never feel like I am getting a "medical procedure" - I always have a spiritual feel-good experience. From her jokes and stories to the way she rubs your feet, Carolyn is the best and I am so grateful to have found her. I would wholeheartedly recommend her to anyone... without a doubt! Carolyn, thanks for keeping me healthy- both inside and out!
Michelle K.
Santa Monica, Ca.
I can highly recommend Carolyn Gangi for colonics. She is a very caring person and creates an environment that is very comfortable.
She is also very knowledgeable and always shares such terrific information about staying healthy.
She is also a wonderful story teller and has a great sense of humor.
I've tried other colonic therapists and none even come close to her.
She's the best!
Cynthia Y.
Beverly Hills, Ca.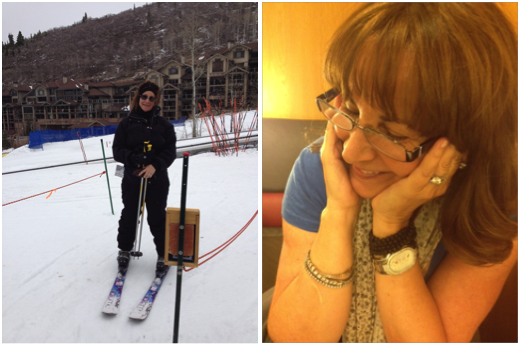 The treatment provided by Carolyn Gangi is far beyond expectations. Every visit is an experience, one I haven't ever been afforded with any other practitioner.
Carolyn understands and has the knowledge and hands on experience, to treat health on an integrated level, far above the level of treatment and support you would receive with other therapists. From the care and treatment I have received from Carolyn Gangi, I can say her treatment has supported my goal to maintain optimum health.
Deborah N.
Tarzana, Ca.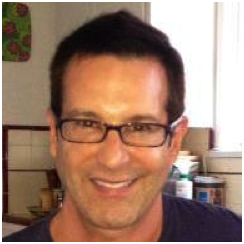 Carolyn Gangi is truly the master of hydrocolonics, I wouldn't trust anyone else. I could go on and on about the benefits of the procedure itself but it only takes 3 words to qualify Carolyn's work,
She's the best!
Andy H.
Hollywood, Ca.
Carolyn Gangi knows her business. There are very few people I trust with this issue, as many people take one class and think they know the human body and how it is supposed to function. Carolyn comes from a medical background, plus she knows many, many alternative approaches to wellness.
She's the best of the best!
Andrea A..
Santa Monica, Ca.
Carolyn knows what she's doing! She's gentle, caring, and very well educated in both Eastern and Western medicine (she's an RN).
The session is 1-1/2 hrs, providing ample time to relax and get the job done.
The environment is clean and quiet.
I highly recommend Carolyn and her work.
Jenna M.
W.L.A., Ca.
The most important thing to know about Carolyn is that you are in safe hands. She brings a breadth of knowledge and expertise to her work that only enhances her deep caring for your optimum health. On top of that she is hilarious! She knows how to keep the "situation" light-hearted.
JB
Los Feliz, Ca.
Having had a history of constipation my entire life, I am no stranger to colon hydrotherapy or colon hydrotherapists.
Carolyn (Gangi) is definitely the best I have encountered thus far and when I say the 'best', I mean just that! Her warm, reassuring and compassionate manner immediately puts you at ease and if it is your first time, she will explain every part of the process, taking any nerves out of the equation.
She also allows a longer period for the colonic, which, again, is invaluable if you are dealing with constipation. Her office and bathroom are extremely clean and well-looked after.
I honestly look forward to my colonics with Carolyn.
I highly recommend her! I don't know what I would do without her in LA!
Nicole R.
West Hollywood, Ca.
Carolyn is a true professional! I have been a client of hers for 5 years and I keep coming back. In each session, Carolyn brings her extensive knowledge about maintaining vibrant health.
She is always cautious and mindful about the client's needs. I feel safe under her care!
Carolyn's witty sense of humor helps each session fly by!
Vicky M.
Pacific Palisades, Ca.
Carolyn is an RN who is incredibly knowledgeable about the human body and how it functions.
She is heart centered, funny, loves learning and demonstrates her commitment to health in her colonics practice.
Unlike most colon therapists, Carolyn schedules an hour and a half with each client rather than the customary 45 - 50 minutes.
Having experienced different colonic styles with many therapists, I always come back to Carolyn based upon her knowledge of the body and her caring demeanor.
I feel very reassured and nurtured in her presence.
Jeannie G.
Santa Monica, Ca.
I've worked with other hydro therapists and no one compares to Carolyn.
She has a natural ability to put anyone at ease and she is very knowledgeable about digestive health, the medical profession, and how the human body works.
Carolyn takes extra time to ensure that your experience with her is thorough and enjoyable. Plus, she always has a funny joke or story to share
I cannot recommend her enough.
Dallas T.
Venice, Ca.
Carolyn is knowledgeable, kind, and great at what she does. Nothing beats going to someone dedicated to true healing! It was a professional but warm atmosphere.
Jackie C.
Los Angeles, Ca.
I have been a client of Carolyn for over 14 years. I always go to Carolyn when I need my cleanse!
Her place is cute, clean and she is always professional. It's not the most comfortable procedure so it's very important who you let that close to you.
Carolyn always puts me at ease. She gets the job done and i hear a few jokes in the mean time.
When it's time, and you know when that is, there is nobody else I would ever let in.
Inna Z.
Orange County, Ca.
I've had many colonics in my life. I believe in them strongly. Carolyn Gangi is…without question, the best I've ever seen. I always feel like a new person when I see her. And she tells good jokes as well. Makes the experience much more fun.
I highly recommend her if you want the best!
James P.
Hermosa Beach, Ca.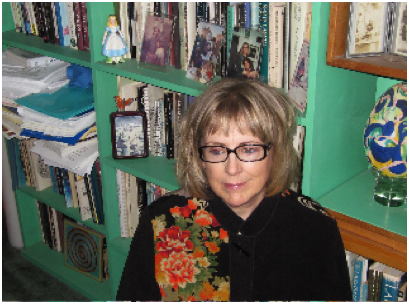 Carolyn Gangi is the best colonic therapist I have ever received treatment from, and I have been getting colonics for over 30 years.
As a trained practitioner and a RN, she knows her stuff. Carolyn's warm personality puts you at ease to make for a relaxing and healing experience. Her space is very hygienic and comfortable to be in.
Carolyn creates a safe and welcoming atmosphere—her kindness and intelligence inspires confidence in her abilities. I am so grateful to be able to avail myself of her services. I know I am much healthier because of her work.
Quite simply, she is the best!
Starr G.
Santa Monica, Ca.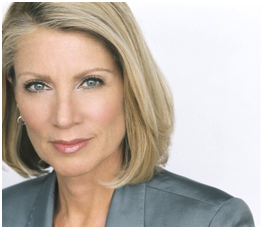 If it's possible, Carolyn makes what is considered an intimate encounter actually breezy and, yes, humorous.
I have been a client for some years and have recommended Carolyn on many occasions for her professional, caring, personal, attentive, gentle and healing service.
As a registered nurse with a medical background and whose professional knowledge goes far beyond standard medical practices, I trust her implicitly and appreciate her expertise in this field.
Having gone to other practitioners whose sessions are dictated by the clock, Carolyn treats every client as an individual and finishes when the job is done , always with her clients best interest foremost in her mind, right down to the probiotics she offers you after your session.
She's dedicated her professional life to this and there is none better at what she does.
C.B.
Studio City, Ca.
I had my first colonic with Carolyn a few months ago. She made me feel very relaxed and comfortable and the time flew by.
She's an RN and totally professional.
She's also very nurturing and her office warm & homey.
The whole process was pain-free and easy.
We talked a lot about nutrition, and Carolyn convinced me to start eating more probiotics, like sauerkraut and kim chi , such a simple remedy and it's worked GREAT! I highly recommend Carolyn.
She's First Class!!
Martine W.
Santa Monica, Ca.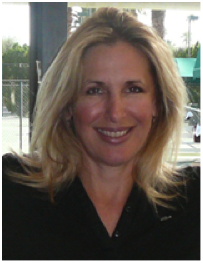 I've been seeing Carolyn for almost a year.
Her well versed background and experience (including RN) has guided me with diet and supplement suggestions.
Extremely knowledgeable in her field as well as a pleasant, honest person.
Michele M.
Malibu, Ca.
I liked Carolyn from the moment I spoke with her to setup my first appointment. She is straight forward intelligent and sincere. Carolyn's nursing background was a big plus when determining who to go to for Colonic Therapy. Her knowledge exceeds many of the colon therapist I have been to in the past and her beside manner is extremely pleasant and likable.
As for her office space and treatment room they are impeccably clean and her standards for sanitation are high.
Recently, I convinced my boyfriend to try a colonic. Carolyn made him feel as comfortable as possible for his first time and brought some levity to the situation.
She is my go to for internal cleansing and wholistic health care. I trust her practical and experiential knowledge.
She is terrific!
Bari R.
Chicago, Il.
I know a secret that I am going to share...Carolyn from Wellness Associates has one of the best services to help with my overall health and well being. Here is why I chose her over 10 years ago and why I continue to use her services:
***Why I originally chose Wellness Associates
1. Carolyn is an RN
2. She has years of experience
3. Wellness Associates is a small business that caters to my personal needs
4. Wanted to improve if not maintain my health
***Why I continue to utilize the services at Wellness Associates
1. Clean and relaxing environment
2. Personalized and professional attention for my well being
3. I learn something valuable each time I go
4. Love the books and literature
5. I always feel safe and relaxed—I know Carolyn has my best interests in mind
6. I support small businesses
7. She puts the fun in poop!
Go see Carolyn.
Whether it is your first time or you are familiar with hydrotherapy, Carolyn Gangi of Wellness Associates can only help you improve your mind, body, and spirit. She cares what she does and makes a difference!
Christine C.
Venice, Ca.
It is a great pleasure to write a recommendation for Carolyn Gangi.
My wife and I have both gone to her and found that she is not only very experienced and knowledgeable, but also very kind and thoughtful and generous in sharing her understanding of health issues.
David G.
Santa Monica, Ca.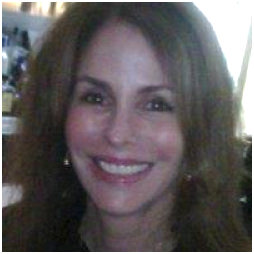 I have been a client of Carolyn Gangi at Wellness Associates for the past 28 years. I relocated from LA to NYC 20 years ago and continue to see Carolyn each time I visit (at least 5 times a year).
I credit Carolyn and her work for maintaining my excellent health over the years. Carolyn is honest and 1000% dedicated to her work and to the wellness of others.
I initially developed a comfort level in that Carolyn has a nursing background. I found it difficult to find a colon hygienist in NYC that measured up.
Carolyn displays an excellent level of professionalism while always maintaining warmth and a sense of humor. It's is always a delight to visit her lovely and always spotless Santa Monica office.
I would recommend Carolyn to anyone whether it's your first or 100th colonic!
Bonnie S.
New York, NY.
I've been seeing Carolyn for colon hydrotherapy for over ten years and have been highly satisfied with the results.
There are few people I would trust for such a task and I trust her completely as she is professional, gentle, kind and knows exactly what she's doing!
She's also extremely knowledgeable and has taught me a lot about how my body functions. She has a great sense of humor, too!
I've recommended lots of friends and family to her and they have also been quite pleased with the results and some have become regular clients as well.
I would recommend her without hesitation.
Ellen F.
Huntington Beach, Ca.
I had my very first colonic a few months ago with Carolyn.
Since it was my first time, I was apprehensive but Carolyn anticipated my concerns and really made the experience quite enjoyable.
She answered my questions and just had this supportive way of really putting me at rest so that I could relax.
I've been back, feel great and highly recommend Carolyn not only for her knowledge and expertise, but also for her great attitude.
She made all the difference in having a great colonic experience.
C. Consalvo.
Santa Monica, Ca.
Carolyn is the best colon therapist I have ever used and since I have had intestinal difficulties, since a botched appendectomy when I was 20, there have been a few different professionals I have used through the years.
Her method is comfortable and she takes time. It is an hour and a half session, instead of the normal one hour session.
I always feel like I am in the "hands" of a true professional, as she has an excellent background in nursing. That helps her clients have confidence in her work. It most certainly has for me.
I give Carolyn an A+ and will continue to be booking on a consistent basis, as I have for the past few years.
Susan G.
W.L.A., Ca.
Carolyn Gangi, in my opinion, is the best colon therapist I have ever worked with in 30 plus years of seeking help with my specific situation.
She is patient but funny as she encourages you through the process, explaining things and giving your helpful hints regarding your diet and supplements.
At the end you feel completely refreshed, like a new person.
I can't recommend her more highly.
Judy H.
West Hollywood, Ca.
Sent Saturday, January 07, 2012 1:52 PM
Hi Carolyn,
Just want to let you know that I am feeling almost 100 percent better!!!
I can't believe the difference! Thank you so much for all your help!! I'm drinking and sucking on the coconut oil and doing everything you suggested except the Aloe Vera.
It's unbelievable how much better I feel!!
Candy W.
Beverly Hills, Ca.
Sent Saturday, January 07, 2012 3:32 PM
Thanks and Happy New Year!!
I have been wanting to write you a note and let you know how much better I feel since I came to you. I am using the metamucil clear and natural every day and I have become wonderfully regular :-) I am having apple cider vinegar every day and my acidity level is now at 7. I've been taking the probiotic every day as well as the enzyme before each meal. I've also switched to Udi's bread (gluten free) and it makes a big difference. I have cut out the dairy too and now have only soy milk and soy latte's..
All is good!
Thanks again for all your help and all the enlightening emails too!!!
All the best for the new year!
Valerie S.
Sent Tuesday, December 25, 2012 12:06 PM
Hi Carolyn,
Wanted to wish you a Merry Christmas and thank you for coming into my life. My health is in such good shape since I met you and I can't tell you how much that means to me. Thank you for your healing powers and your warm spirit.
Love,
Michele
Thank you so much Carolyn,
You are a life saver. Thank you so much for the Pythim Oligandrum. I have tried it. It works wonderful. I have ordered some, and I will bring it to you for replacement of the one that you gave me.
You are wonderful. When I was in an emergency mode, one name came up out of my mind: Carolyn.
Thousand thanks.
Marcus A.
Palms, Ca.